Now I don't like to push anything that I don't completely believe in so here goes my real world test.
A few weeks ago I got out of my truck and left my sunglasses case on the console. Upside down with the painted logo on my console, well after several days in the heat the paint from the case embedded itself into my console.
I tried some Meguiars Interior Cleaner and it didn't even touch it, well a couple of weeks have gone by and I finally had a chance to test Adam's Leather & Interior Cleaner out on the spot.
Before: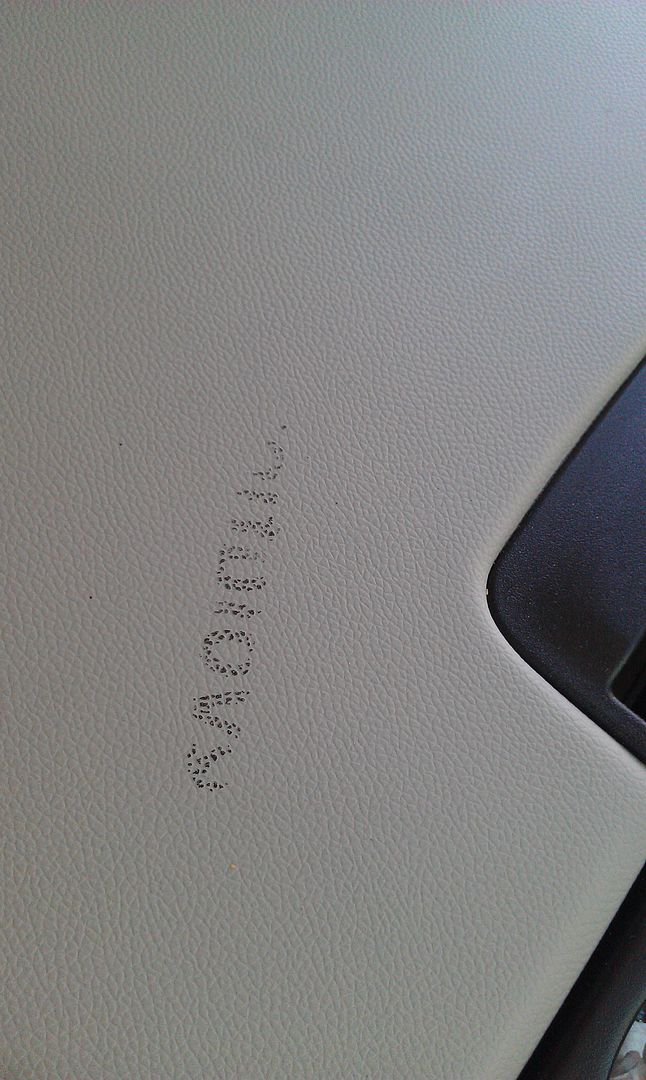 Sprayed a little Adam's Leather & Interior Cleaner on the spot and allowed it to dwell for about a minute. Used a microfiber towel and with the slightest amount of work the paint came right off. Son of a gun, that easy.
I may be a dealer but I am also a user!